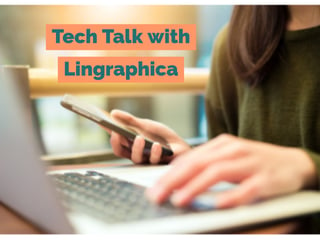 In February, we published a blog post requesting our current customers and potential customers to ask us any questions you may have about our business. This month, we answer some of the most frequently asked questions we received.
The questions keep coming! Over the last few weeks, we've received several more questions related to our apps, devices, and online therapy platforms. Below are our answers to a few of the questions received. Don't see your question below? Don't worry, we'll be posting additional questions and answers in future blog posts, and you can submit your own question on the form at the bottom of this post.
Questions & Answers
Q1. Can a person who cannot read or write (type) use your device? (Eileen, Whitehall, MI)
A. Hello, Eileen! The short answer to this is "yes"! In fact, the majority of our users cannot read or write due their brain injury. Neither reading nor writing is required to use the device functionally for communication. Our program uses an icon- and picture-based system, which allows our users to make message selections by choosing the icon/picture. For example, they may have an icon of a bathroom, which says "I need to use the bathroom" when they select it, or they may have a picture of their son that says "My son is Michael" when they select it. In order to customize the device, typing to add text will need to be done to name the icon and attach the message to it. This is where the trained communication partner comes in. When an individual gets a Lingraphica device, his/her family and primary communication partners are trained on how to customize the device to create new icons and messages for their loved one to use. I hope this information was helpful!
Q2. My husband reads the articles on TalkPath News everyday on his iPad. We are considering getting him a communication device. Would he be able to use TalkPath News with the device? (Francesca, Oakland, CA)
A. Thanks for the question, Francesca! All three of our communication devices are pre-programmed with TalkPath News on them, so yes, your husband would be able to access TalkPath News if he receives a device, as long as the device is connected to the internet. To access TalkPath News from a device, you will need to follow these steps:
Step 1: Click on the "Therapy Activities" icon on the home page of your device.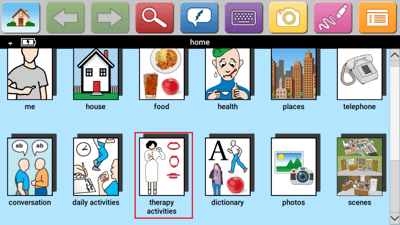 Step 2: Click on the "TalkPath News" icon in the Therapy Activities section.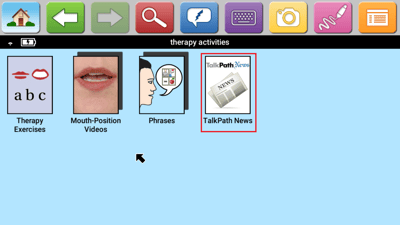 Step 3: Click the "Sign in" button in the top-right corner to access your TalkPath Online account.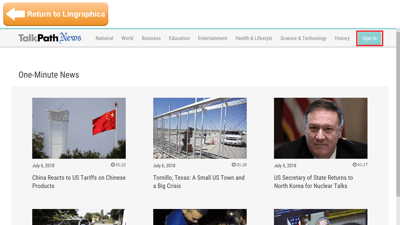 Step 4: Enter your TalkPath Online Username/Email and Password then click login.*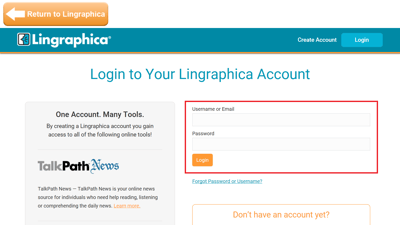 *If you do not already have a TalkPath Online account, you can still click on the button and create an account. Just look for this section below the login: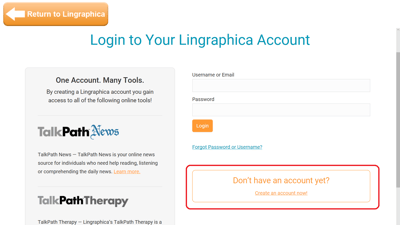 Step 5: Select a news article you would like to read and enjoy!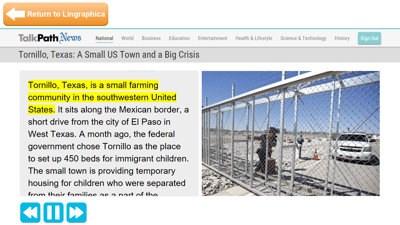 Q3. Are your devices easy to use? (Ben, Clevland, OH)
A. Hi, Ben! Thank you for submitting your question. That is difficult to answer because every person who uses our devices has a difference experience with them. Some may find them easy to use, while others may find them more difficult. When creating the software for the devices, we try to have the users in mind. We try to consider how people are going to use our devices and what they might find useful. Everyone communicates differently and has different lifestyles. Our devices reflect those different preferences with various sizes, icons, and methods of communication. The video below highlights some of the various features our devices offer.
If you think a communication device would be a good fit for you, we offer free device trials! Additionally, we also offer free communication apps, free online therapy exercises, and a free online news source.
Do you have a question about Lingraphica's products? Fill out the form below and we'll answer your question as soon as we can. We'll also post our answer to your question in a future blog post!