This is a series of blogs that will feature our free SmallTalk apps available for the iPad®, iPhone®, and iPod touch® on the App Store®.
This month, we explore SmallTalk Aphasia.
There are over 2 million people, currently living in the United States, who have aphasia. It is a communication disorder that affects a person's ability to process and use language and can range from mild to severe, depending on the amount of damaged brain tissue. No matter the severity, aphasia makes communication difficult.
In an effort to help, Lingraphica created the SmallTalk Aphasia app. Designed specifically for people with aphasia, SmallTalk Aphasia provides a vocabulary of pictures and videos that talk in a natural human voice. Now holding a conversation with aphasia has never been easier!
The app comes in two different versions: Aphasia Male, which uses a male voice for all the icons, and Aphasia Female, which uses a female voice for all of the icons. The app is pre-programmed with commonly used phrases that can be used in everyday situations. Below is the complete list of icon categories:
Me

Conversation

Telephone

Emergency

Meals

Restaurants

Health

Pain Scale
SmallTalk Aphasia also contains mouth-position videos for each icon, which is helpful for practicing phrases and strengthening communication skills.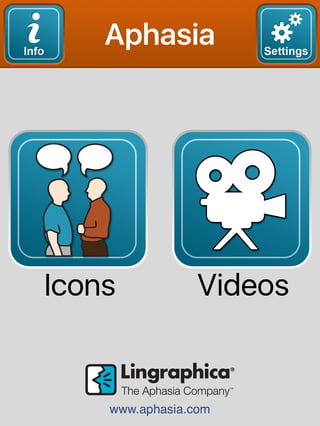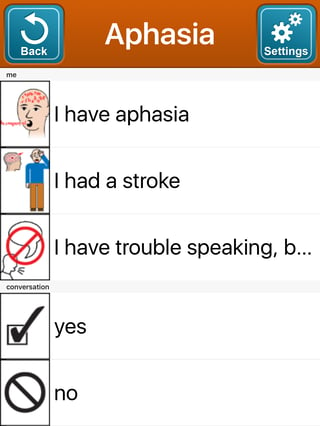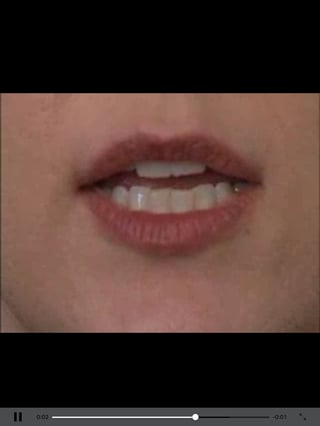 The SmallTalk Aphasia app is an essential tool for people with aphasia and other speech and cognitive disorders to have. To learn more about our other SmallTalk Apps, download our App Guide below.