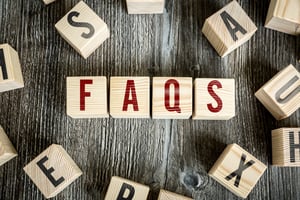 We're excited to announce that we have a brand new Knowledge Base on aphasia.com, which contains answers to frequently asked questions from our customers! Keep reading on to learn more about the new Knowledge Base and how you can access it.
You may be asking yourself what exactly is a Knowledge Base and why does Lingraphica want me to know about it? A Knowledge Base is information that is readily available to anyone who visits a website. Over the past few months, we have been developing a Knowledge Base of answers to frequently asked questions our team have received from customers who wanted to learn more about our business and product offerings. The Knowledge Base covers questions across all areas of Lingraphica, including our communication devices, communication apps, online therapy software, and general questions about the company.
We put these questions and answers on our website because we want to have as much information as possible available to our customers. We understand that the process of looking for communication resources is time-consuming, so we want to make your experience with us smooth and easy. You can access the Knowledge Base by clicking on the button below or by selecting "Knowledge Base" under the "Help" tab on www.aphasia.com.