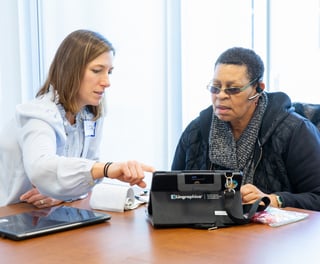 Dealing with aphasia after stroke can be a long, hard road for many. Thankfully, there are organizations dedicated to helping and supporting those affected. Meet the University of Delaware Blue Hen Brew Crew, an aphasia support group in Newark, DE.
The University of Delaware "Blue Hen Brew Crew" was established in 2017 by a group of graduate students working on a class project to improve life participation for people with aphasia. They identified a need for a social, educational, and supportive group for individuals with aphasia in the local community and envisioned a relaxed, coffee-house-style atmosphere.
The Brew Crew meets monthly and is facilitated by several graduate clinicians under the supervision of Kristen Palmer, MA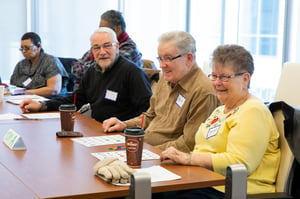 , CCC-SLP, BCS-S. Graduate students take an active role in planning and implementing activities for meetings. Each meeting format varies based on the desires of the participants, but often includes a welcoming, educational component, as well as group activities. During the welcome, participants share their successes and challenges during the last month. Educational topics have included communication tips, stress relief at holidays, and community resources. During small and large group sessions, participants engage in a variety of activities such as Bingo, Sudoku, painting, and storytelling. Occasionally, some of the members have presented on topics of interest to them, such as nutrition and gardening.
Members of the Brew Crew have formed close friendships over the years, extending beyond the monthly meeting to lunch dates and volunteer activities in the community. Participants agree that they continue to attend for the support and to be with people who understand their speech difficulties.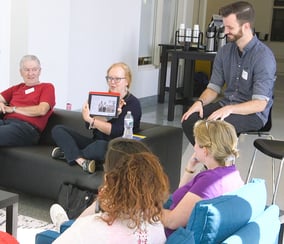 The University of Delaware Blue Hen Brew Crew typically meets on the third Tuesday of the month, from 10 - 11:30 a.m.
For more information, please contact Kristen Palmer, MA, CCC-SLP, BCS-S at University of Delaware at kmpalmer@udel.edu or by phone 302-831-7100.
If your organization or one you attend would like to be spotlighted on Lingraphica's blog, please fill out our Aphasia Group Submission form.