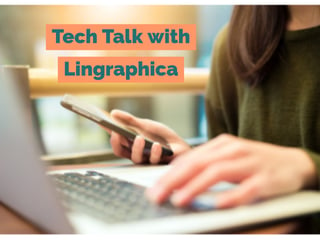 Last month, we published a blog post requesting our current customers and potential customers to ask us any questions you may have about our business. This month, we answer some of the most frequently asked questions we received.
Ask and you shall receive! We asked for questions relating to our technology and business, and we were not disappointed! We received several questions from device owners as well as those who were new to Lingraphica. For this blog, we decided to choose the most common questions from the entries. If you don't see your question below, don't worry. We'll post additional questions we receive in a future blog post.
Questions & Answers
Q1. What's the difference between the three devices Lingraphica offers? (Susan, Boston, MA)
A. Thanks for the question Susan! All three of our communication devices come equipped with our custom, icon-based software. However, our AllTalk is the only device which offers TalkPath Therapy, our online therapy program. The AllTalk is also the only device which has an external keyboard. Our TouchTalk and MiniTalk devices only have an on-screen keyboard, but can be connected to external keyboards via Bluetooth. The dimensions and weights differ between all three devices. The AllTalk is our largest device, coming in a little over 12 inches in length and weighing just under 3 pounds. The TouchTalk is just over 10 inches in length and weighs 1.45 pounds. Our MiniTalk is the smallest of the three devices, at only 8.3 inches across and weighing less than a pound.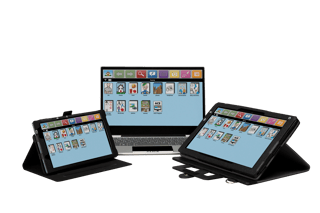 Q2. My husband has aphasia. Do you have any apps that he could use on his phone? (Julie, Sacramento, CA)
A. Great question Julie! We offer 14 communication and practice apps which can be downloaded to an iPhone® or iPad®. Eight of our apps are communication-based, six of our apps are video-based, and all of them contain icons with images for easy navigation and selection. TalkPath Therapy, our online therapy platform, is available for download to an iPad; and TalkPath News, our weekly news source dedicated to individuals with aphasia, can be downloaded to an iPad, an iPhone, and Android devices. All of our apps are free to download so try them all!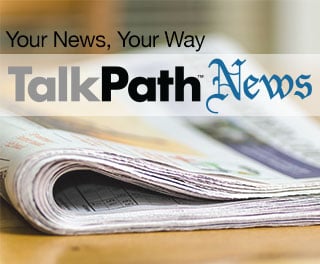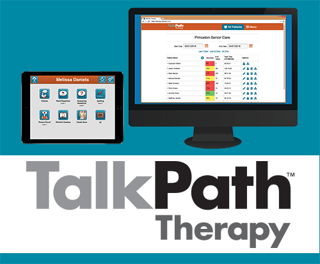 Q3. Does insurance/Medicare cover the cost of the device? (David, Indianapolis, IN)
A. Thanks for the inquiry, David! This is a question we receive often. All three of our devices are covered by Medicare as well as a number of private, primary and secondary insurances. Each insurance plan covers a different amount for our devices. Medicare will cover 80% of the entire cost of a device, which leaves the other 20% to be covered by a secondary insurance or paid out-of-pocket. If your insurance provider does not cover the entire cost of a Lingraphica communication device, we have partnered with two trusted companies, CareCredit and United Medical, that may be able to assist with financing. By using either CareCredit or United Medical, those who apply will potentially receive specialized payment options for a Lingraphica communication device. Click here to learn more about our alternative funding options.
Have an additional question other than the ones listed above? Fill out the form below and we'll answer your question as soon as we can. We'll also post our answer to your question in a future blog post!