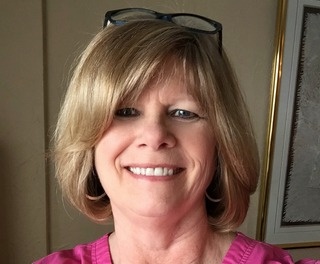 Robin Hintz is a 12-year speech-language pathologist in Minneapolis, MN, who works with adult clients who have language and swallowing disorders due to acquired brain injury. She tried Lingraphica's family of apps several years ago with her clients, and she's been a big fan ever since.
Over the course of her career, Robin Hintz has used and tried many apps for aphasia and other communication disorders, but she said, "I've never erased Lingraphica's SmallTalk Apps from my system."
Robin's been in private practice for the last five years. She also fills in occasionally at a local hospital in Minneapolis. "I often share the Lingraphica's SmallTalk apps with clients or their family members; they're a great tool for practicing therapy skills outside therapy sessions," she said.
As a long-time user of SmallTalk apps, Robin has developed a few favorites. "My go-to apps for apraxia are Letters, Numbers, Colors and Phonemes.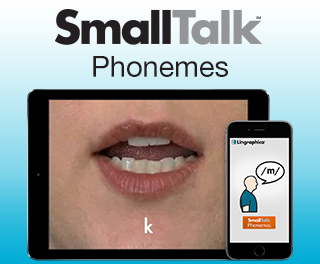 The Oral Motor Exercises are perfect for dysphagia, but I also use them for apraxia clients to increase awareness. The Daily Activities, Intensive Care, and Conversational Phrases apps are functional for people with non-fluent aphasia and have longer phrases and sentences to practice when appropriate," she said. "Additionally, I like that the apps allow for a vertical listing of the items when fine motor deficits make horizontal scrolling difficult."
Robin continued, "All the apps allow me to start clients at an appropriate skill level to give them hope and build confidence. My clients can work at their own pace with consistent models, between sessions, and SmallTalk apps take the burden off family members or care givers who want to be helpful, but aren't sure how to help."
For Robin and her clients, one of the best things about Lingraphica's SmallTalk apps is that they are free.
"When you deal with people who have had such a life-changing event, like a stroke or traumatic brain injury, they don't want to hear about another thing that's going to cost them money," said Robin. "It's a great feeling to offer them a really useful tool, that's FREE!"
Robin also likes the portability of SmallTalk apps. "You've saved me a lot of time and lower back pain by putting these tools on an iPad, effective and efficient-- at my fingertips," she said.
In conclusion, Robin said, "I frequently review new apps and have tried many that are similar to SmallTalk, but...I just can't thank Lingraphica enough or say enough good things about these SmallTalk apps!"
If you are interested in learning more about Lingraphica's apps, download our FREE Guide to Lingraphica's Apps!