You may have heard that two of our smallest and most portable speech-generating devices (SGDs) got a makeover. It's true! Now, the TouchTalk and MiniTalk SGDs have several new features that make our SGDs more compatible for users with a wider array of speech and language disorders. As such, we're outlining exactly what these updates means for you and your clients.
In Part 1 of our 5-part series entitled "Our Devices: Up Close and Personal," our clinical team will provide all of the information about the FastTalk feature and what it means for speech-language pathologists and SGD users. As always, if you would prefer to explore the device with the help of our Clinical Consultants, call us and we'll ship one right to you!
Meet FastTalk
Our new FastTalk button is located at the top of the device screen. When touched, it opens a customized page, which contains easily accessible words and phrases to help initiate and maintain conversation.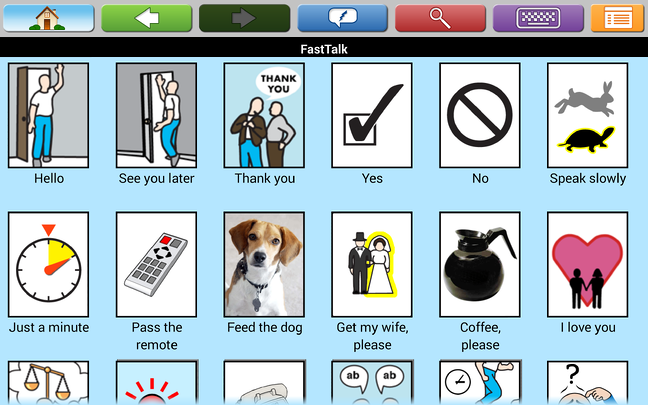 The more frequently used messages are stored at the top of the screen, so no scrolling is required. This feature helps users with motor planning and allows for faster access to the words and phrases that matter to the user.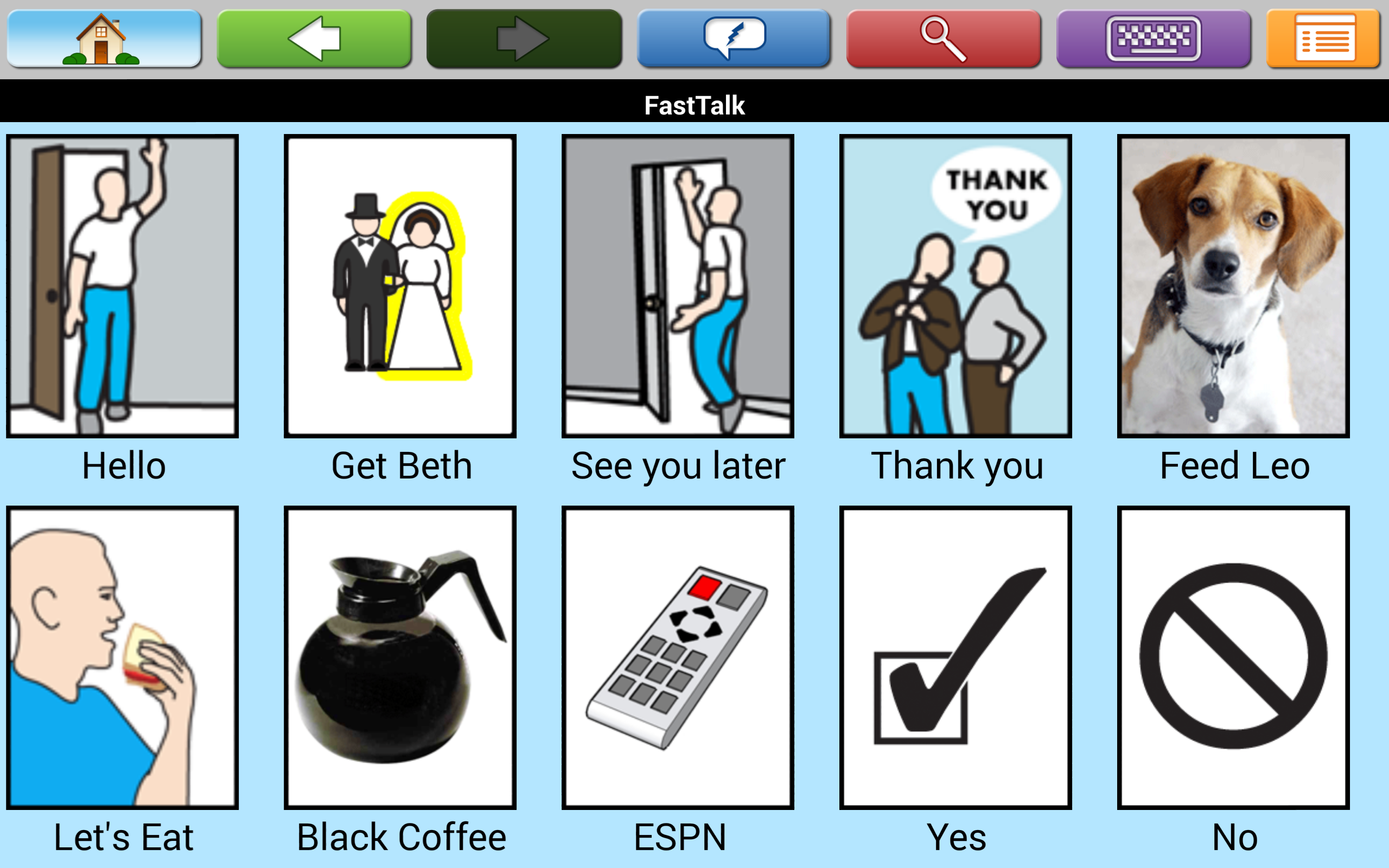 Every device user has a different variety of phrases they want to use on a more frequent basis, which is why this page is custom to each user.
By simply using a high-tech SGD with your clients you're providing a tool that can re-enforce brain rehabilitation, which will help your clients get better, faster. The FastTalk page is a unique example of this because it provides the right stimuli, and access to common phrases that make it easier for your clients to say their most common phrases more often.
To try the FastTalk feature with your clients today, call our team at 888-274-2742.