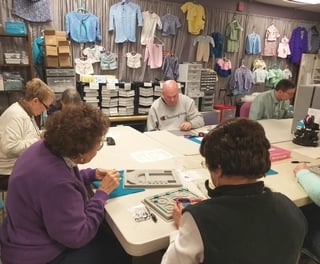 At the Adler Aphasia Center in Maywood, NJ, there's Something Special going on to provide services to those with aphasia. Read on to find out what it is and how you can support their efforts.
The Adler Aphasia Center, a non-profit organization, is a community center that addresses the long-term needs of people with aphasia, a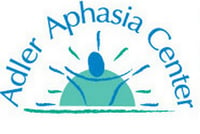 language disorder caused by stroke or other brain injury. The center, which is the only post-rehabilitation therapeutic center of its kind in the greater NY/NJ area, offers low-cost therapy that provides its members with self-confidence and communication skills to improve their quality of life.
Something Special is a unique design studio located in the center. In 2009, a group of members with aphasia, under the guidance and leadership of the center's technology coach, created the studio. Members meet several times a week to design and create handcrafted jewelry, custom designed greeting cards, keepsake boxes, photo calendars, and more. The proceeds from Something Special sales go towards member scholarships, which defray the cost to attend Adler each year. In May 2019, Something Special celebrates its 10th anniversary, and in those ten years, Something Special has given 137 scholarships to persons with aphasia who want to attend Adler Aphasia Center.
"The goal of Something Special is two-fold," said Program Manager Chrysa Golashesky. "First, we want to boost morale and self-esteem of the members. They learn to produce something with their own hands, and the proceeds from that sale go towards a scholarship for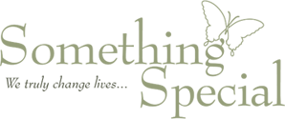 someone to attend Adler, which gives the craftsperson a sense of pride. Second, we want our members to become advocates for aphasia. Each time a gift is sold, the story of the craftsperson—telling how his/her life was impacted by aphasia and how Adler has helped him/her—accompanies each gift when it is shipped. It really is something special," said Golashesky.
The concept was created as a result of the technology tools used at the center. Although their lives have changed due to stroke, members flourish using their newfound skills and educate buyers and recipients about aphasia through their own stories.
Lingraphica proudly supports the work of the Adler Aphasia Center. You can visit Something Special to browse and purchase items from their online store. Donations can also be made through their website. Let's make their 10th year the best one yet while supporting those with aphasia!