This is a series of blogs that will feature our free SmallTalk apps available for the iPad®, iPhone® and iPod touch® on the App Store®. At Lingraphica, we understand that a communication device may not be a good fit for everyone. This is why we offer a number of products, services and apps for free! We want to be a resource for anyone working hard to improve a speech or cognitive impairment.
This month we explore SmallTalk Intensive Care.
Being in the Intensive Care Unit of a hospital is never enjoyable. Now imagine being in the ICU and not being able to speak to a doctor or nurse about what's wrong. That's what people with aphasia and other communication disorders must deal with, and it can be frustrating and exhausting, especially if they're sick or in pain.
Thanks to Lingraphica, people with communication disorders can now communicate with doctors and nurses in the ICU using the SmallTalk Intensive Care app. Once the app is downloaded, you can choose from over 84 different icons. When selected, the icon will project on the screen and produce an audible voice which repeats the icon title. The icons range in topics from different pain scale levels and pain descriptions to parts of the body.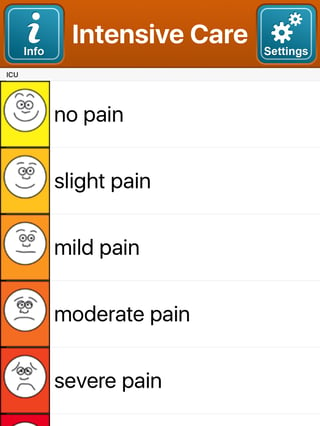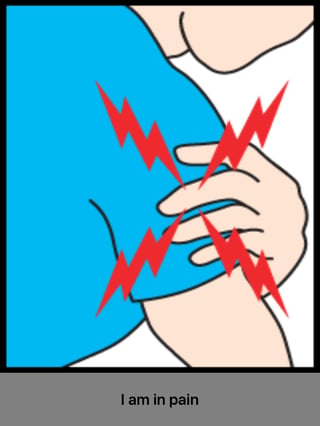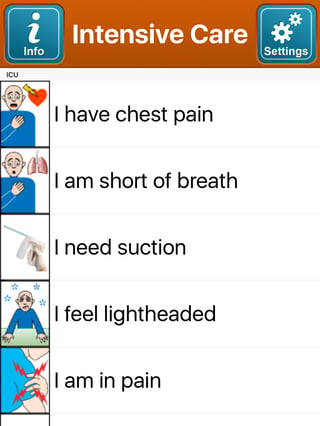 SmallTalk Intensive Care is easy to use and a great tool for anyone who has aphasia or other communication disorders. Download the app to your iPad or iPhone today!
To learn more about our other free communication apps, click below.