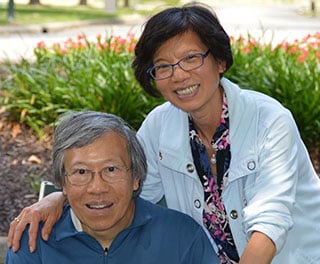 Sadly this past Thanksgiving, one of our User Group members, Richard Leung, suddenly passed away. He was 65 years old. Richard and his wife, Irene, had been attending the User Group for more than two years. Richard was a computer and electrical engineer at Lucent before suffering a stroke in 2010. Richard was diagnosed with aphasia after his stroke and found communication difficult. But that didn't stop him from living his life to the fullest.
For more than 10 years, Lingraphica's User Group has been meeting in Princeton, NJ, bringing individuals with aphasia who live in the area and their caregivers together. The group has grown exponentially over the years with new members welcomed into the group with open arms. The group has become more than just a support group--members regularly see each other outside of group meetings for lunch or to catch a movie. We are very close, so when something happens to another member, it's felt by the entire group.
Richard was very passionate about computers and electronics, regularly taking them apart and teaching his kids how they worked. He also loved nature and could be seen outside shooting breathtaking photographs of the nearby wildlife. Birds and flowers were some of his favorite things to photograph. Richard's wife Irene was kind enough to share some of the photgraphs Richard took. She also had this to say about his passion for photography
"After Richard's stroke, he tried several hobbies such as remote control helicopter, remote control race car, and remote control quadcopter drones. All these hobbies were short-lived. Finally, he decided on photography. Richard loved nature so much, so he decided to capture the beauty of nature by taking good pictures. He was so into photography that he would analyze every picture he took and think about how to shoot a better picture the next time. In addition to refining his picture-taking skills, he also studied the camera and lens manuals. He would learn how to use the various controls so it became second nature. With his passing, he left me a lot of beautiful pictures that captured all our sweet memories. Richard will be missed, but he will always stay in my heart."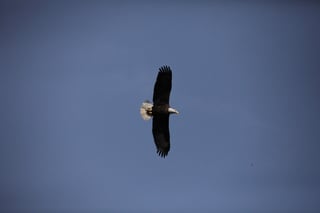 Picture of a bald eagle taken with a Canon EOS 5D Mark II camera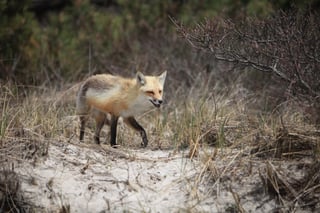 Picture of a fox taken with a Canon EOS 5D Mark II camera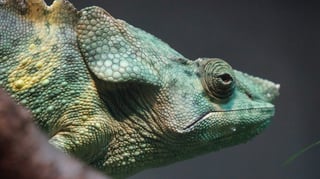 Picture of an iguana taken with a SONY ILCE-5000 camera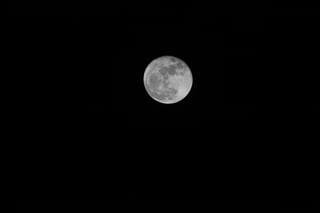 Picture of the moon taken with a Canon EOS 5D Mark II camera
Richard was a loving husband, father, and dear friend of the Lingraphica User Group and will be dearly missed.