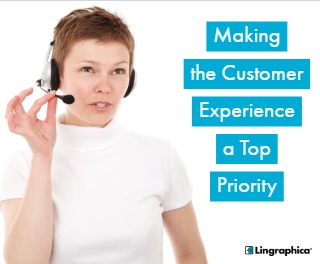 At Lingraphica, we are deeply committed to partnering with individuals on their communication journey. To honor that commitment, we've created a new Customer Service department and training program, dedicated to answering questions about aphasia, our products, and available resources, as well as personalized device training. Read on for the details and what this means for you.
At Lingraphica, our customers—speech-language pathologists, persons with aphasia and other communication disorders, caregivers, and communication partners—have always been at the heart of our business. Your feedback, your questions, your suggestions, your successes, and your struggles all play into how we adjust our focus and direction. Every few months, we sit down and take stock of what we've heard from you, what we're doing, and what we SHOULD be doing. As a result of one of these meetings, we've decided to take our customer service to the next level by creating a department and program devoted to YOU—our customer.
Meet Paola Cevallos – Customer Engagement Specialist
Paola joined Lingraphica in 2017. With over seven years in customer relationship management, Paola strives to fully understand patient needs in order to provide the right solutions. She holds a BS from Kean University and a mini-MBA from Rutgers University in Digital Marketing.
As a Customer Engagement Specialist, Paola receives calls from potential customers with questions about aphasia, caregiving, and communication tips, as well as our apps, therapy, and devices.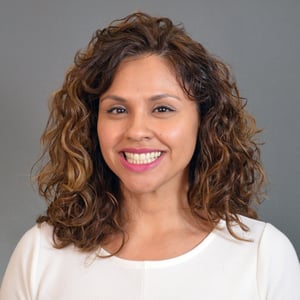 Her goal is to answer each question or concern (or connect the caller to another staff member who can better assist), while adding value by offering to follow up with another phone call or email at a later time, suggest a helpful webinar or training, or provide a valuable resource related to his/her concern.
"I strive to not only respond to questions, but also to personalize the Lingraphica experience by providing resources and solutions unique to the needs of those with whom we are engaging, whether it's a caregiver, a speech therapist or someone with aphasia," said Paola. "My No. 1 responsibility when you reach Lingraphica is to truly help you with the tools we believe can make a difference in the lives who are impacted by a communication disorder. I like to think of our customer service department as the one-stop shop where if an engagement specialist cannot get the right answer to our customer on the spot, we will try our hardest to connect the customer with someone in the company who can."
Meet Brianne Kosch, MA, CCC-SLP/ATP – Customer Experience and Engagement Manager
Brianne joined Lingraphica in 2011. Brianne has dedicated her career to serving adults with complex communication needs and their families. She is formally trained in the methods of Supported Conversation for Adults with Aphasia (SCA) and has been an active volunteer for Aphasia Recovery Connection (ARC) since 2014. Brianne received her B.A. and M.A from Hofstra University and is currently pursuing clinical doctorate in speech-language pathology at Nova Southeastern University.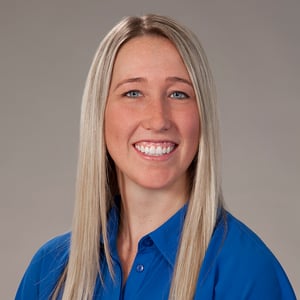 With a strong background in training speech-language pathologists about Lingraphica's communication devices and how to use them, Brianne now works with people who have recently purchased a device (as well as their caregivers/communication partners) to ensure that they have all the knowledge and tools they need to be as successful as possible with their communication. She offers over-the-phone training as well as "remote" device training, where she is able to log into a customer's device and demonstrate various tasks and give detailed instructions while the user and caregiver watch everything on their device. The training program begins with a 30-60 minute training session, where the caregiver learns more about the device and how to do some of the basic operations. Brianne offers a one-week follow-up call to see if there are additional questions or requests for more training, a one-month follow-up, and a final three-month check-in.
"We've been offering the new customer training program since May, and so far, it's been very well-received," said Brianne. "We've taken a new approach recently; we're very focused on making sure that caregivers and communication partners get as much training on the device as the person with aphasia. Our belief is that when the supportive partner knows how the device works, he or she can encourage the person with aphasia to use the device, or perhaps demonstrate how to perform a task, if need be. We hope this will lead to continued use and successful communication for all of our device owners."
Contact Us
If you have questions about aphasia, caregiving, our products, or anything related, please feel free to contact us via phone at 888-471-3787 or by filling out our Contact Us form. We're here to make your customer experience the best it can be!