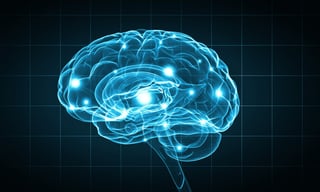 March is officially brain injury awareness month. This blog post highlights various brain injury facts and also offers resources to anyone who is suffering from this condition.
According to the Center for Disease Control and Prevention (CDC), an estimated 1.7 million people suffer from a traumatic brain injury, or TBI, injury every year. There are an estimated 5.3 million people currently living with a brain injury.
A brain injury can be caused by either direct head trauma, such as a car accident or a severe fall. It can also be caused by non-direct head trauma, such as a stroke. The injury can be classified as either mild, moderate, or severe. Some additional causes of brain injuries are as follows:
Alcohol or drugs
Diseases such as AIDS, Alzheimer's disease, or cancer
Concussion
Contusion
There is hope out there for brain injury survivors. Below are a number of organizations and resources dedicated to helping survivors.


Lingraphica's communication devices and free communication apps are great tools for brain injury survivors. If you have any questions or would like a free trial of one of our devices, call our team at 888-274-2742 or click the button below.