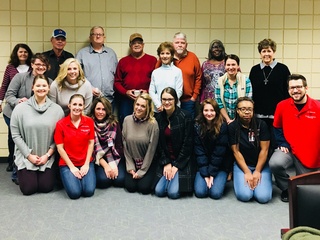 Dealing with aphasia can be a long, hard road for many. Thankfully, there are organizations dedicated to helping and supporting that journey. Meet the Aphasia Conversation Lab in Beaumont, Texas and the services it provides to people who have aphasia.
The Aphasia Conversation Lab (ACL) was developed in 2015 as a clinical research laboratory at Lamar University in Beaumont, Texas by Dr. Jamie Azios. The ACL is clinical research laboratory developed to advance interactional research in aphasia, train clinicians on functional treatment approaches, and provide support to persons with aphasia as they move through the continuum of recovery. Research in this lab is focused on understanding the co-construction of conversation between persons with aphasia and primary communication partners and developing innovative, evidence-based intervention techniques that improve conversational abilities.
The primary goal in the ACL is to help persons with aphasia overcome communicative barriers associated with aphasia and learn to live a successful and satisfactory life after aphasia. The ACL offers individual sessions where people with aphasia can work on specific, client-centered goals. They offer conversation groups where people with aphasia meet weekly to discuss a variety of topics and develop and practice communication strategies. Additionally, they run two specialty groups that meet weekly: a technology group for persons with aphasia interested in learning how to better access the internet and digital applications, and a book club where persons with aphasia participate in shared reading and reflective activities.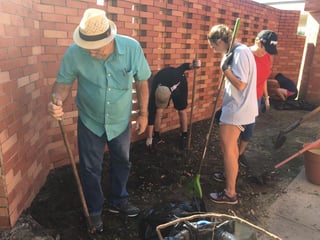 Another important concern for the ACL is advocacy and friendship. The Partners in Aphasia at Lamar for Support (PALS) group was established as part of the ACL to meet this critical need. Every year, PALS has raised $500 to support a graduate student presenting research in aphasia at the American Speech-Language-Hearing Association conference. PALS is active in the community, recently completing a campus beautification project for the Lamar University Speech & Hearing building. They also host an annual dominoes tournament and frequently visit local restaurants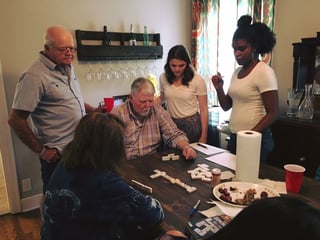 together.
At the ACL, they really have a good time together. They are thankful for all of the persons with aphasia and their partners, clinical supervisors, and graduate clinicians who make all of their programs so successful. For more information on the ACL, please contact Dr. Jamie Azios at jamie.azios@lamar.edu. If you are a person who has aphasia in the Beaumont area and would like to join the group, feel free to call the clinic directly at (409) 880-8171.
If your organization or one you attend would like to be spotlighted on Lingraphica's blog, please fill out our Aphasia Group Submission form.