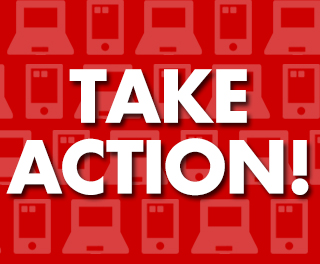 Last week, former New Orleans Saints football player, Steve Gleason penned an op-ed inThe Washington Post about his journey with ALS. Gleason, who was diagnosed with Lou Gehrig's disease in 2011, shares how he relies on a speech-generating device and other forms of technology to help him communicate, eat, breath, and interact with his family.
Gleason is not alone.
In addition to the 40,000 individuals facing ALS, more than one million people have aphasia. Aphasia is a communication disorder acquired as a result of a stroke or traumatic brain injury. Of this group, many acquire a speech-generating device, like those from Lingraphica, to help them communicate with their families, friends, and communities.
However, Medicare is trying to change the options available to those with communication disorders. Currently, adults with aphasia who have Medicare are able to receive a full-featured, medically necessary speech-generating device. However, Medicare is significantly limiting the functionality of speech-generating devices through its re-issuance of technologically out-of-date coverage guidelines.
The end result would mean that adults with aphasia and other communication and neurological disorders will not be able to use a speech-generating device for anything other than simple speech generation.
This change would significantly impact the lifestyle and independence of an adult with aphasia, ALS, Parkinson's or any other disorder dependent on a speech-generating device to communicate. It would also leave caregivers and healthcare professionals with additional work because of the patient's reduced independence.
At Lingraphica, we've made it our mission to provide cutting-edge products and services to adults with aphasia. We are committed to raising awareness and fighting for adults who rely on speech-generating devices for daily communication. We thank Steve Gleason and the many, many faces who have helped raise awareness of ALS in recent months. With ongoing support and dedication, we can continue to demonstrate how important speech-generating devices and therapy resources are to families facing a communication disorder.
If you want to take action and spread the word, please share this blog or Gleason'sWashington Post article on your social media channels. You can also write Medicare and your Congressional representatives and tell them how important access to speech-generating devices is to you.